 Transitioning From Cultural Competency to Cultural Humility in Mental Health Practices
As a part of its Innovations in Counseling series, the NBCC Foundation invites you to a no-cost webinar on Wednesday, July 19, 2023, from 1–2 pm EDT. Live webinars are available at no cost to NCCs and current NBCC Foundation scholars and fellows, and documentation of one clock hour of continuing education is available for registrants who attend the full webinar.
There is no doubt that most people join the human services field to make positive change around them. In today's society, there are so many things happening at once, and it is easy for clinicians to feel overwhelmed by the different cultural practices and knowledge that they are expected to be familiar with when working with clients. This webinar will discuss common misconceptions and mistakes that clinicians experience when working with underserved communities. The presenter will discuss specific learning tools and the value of having uncomfortable conversations to dismantle systemic racism with colleagues and clients, and within underserved communities. The presentation will also identify the benefits of engaging in culturally humble techniques and highlight the importance of transitioning from the standard culturally competent practices to implementing culturally humble practices in mental health services.
After this presentation, participants will be able to:
Identify covert forms of racism in their intake paperwork, their settings, and other spaces.
Identify and evaluate ways to build the courage to ask for help and/or seek supervision without feelings of shame and guilt.
Assess new practices on how to remain curious while learning about the importance of cultural humility.
---
Presenter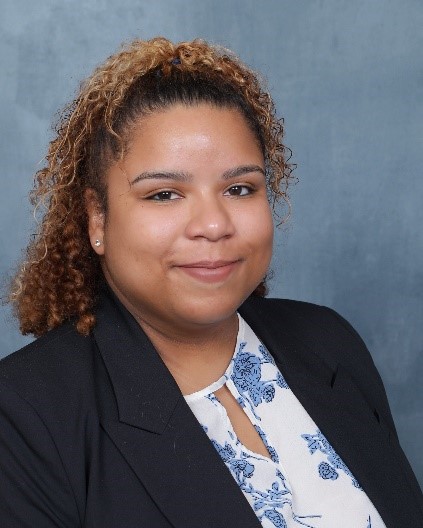 Diomarys Nunez, MA, LPC
Diomarys Nunez is a member of the BIPOC community and recently became a Licensed Professional Counselor. She has almost 10 years of experience in the mental health field and has had the opportunity to work with folks from all walks of life, across various settings. Diomarys has also had the opportunity to work with underserved communities, with populations affected by drug/alcohol use or severe mental illnesses, and more recently, in private practice. Diomarys believes that if clinicians are working to bridge the gap within the mental health field, it is important to be intentional about breaking down systemic walls. Through coordinating presentations on this topic in several settings and having open discussions with her clients and students, Diomarys has been able to help others gain a better understanding of cultural humility. Her mission is to still instill hope in those who need it the most and those who tend to be forgotten by society. She aims to help individuals find their meaning through empowering, challenging, and guiding. Moving toward cultural humility is a part of this process, and she hopes that the mental health field will join in this effort. When she is not involved in social justice advocacy or cycle-breaking, she enjoys spending time with her family and writing poetry.
NBCC Foundation has been approved by NBCC as an Approved Continuing Education Provider, ACEP No. 805. Programs that do not qualify for NBCC credit are clearly identified. NBCC Foundation is solely responsible for all aspects of the programs.
Each state sets its own requirements for licensure, including continuing education requirements to maintain licensure. Questions about CE requirements for state licensure should be directed to your state board. You can find their contact information on our state board directory.