 MFP Mental Health Counseling Advisory Council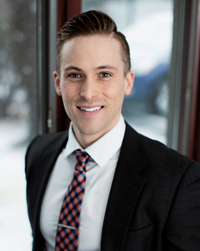 Clark D. Ausloos, PhD, NCC, LPCC, LPSC - Chair
Dr. Clark Ausloos is a core faculty member at the University of Denver, where he serves as a clinical assistant professor at the Morgridge College of Education. He also works as a counselor and consultant in Northwest Ohio. Dr. Ausloos works with and is passionate about fostering brave spaces for queer and trans youth. He has held many local, regional, national, and international leadership positions and continues to serve on many professional counseling boards and committees, including NBCC, ACA, AARC, ACES, and CSI.
Dr. Ausloos has received the CSI Outstanding Practitioner Award, the OACES Professional Integrity and Leadership Award, and the Susan J. Sears Counselor of the Year Award from the Ohio Counseling Association. Additionally, he was the recipient of the NBCC Minority Fellowship Award in 2019 and continues to serve the NBCC Foundation in various capacities. Dr. Ausloos was selected to serve as an item writer and content expert for the National Counselor Examination and now serves on the Examination Sensitivity and Bias Review Committee.
Dr. Ausloos has over 20 manuscripts in peer-reviewed journals, as well as several book chapters and encyclopedia terms. He has also presented at professional conferences over 65 times. Dr. Ausloos is passionate about working in a congruent way through clinical skills, education, scholarship, and service, focusing on social justice and advocacy, particularly for underserved queer and trans youth.
---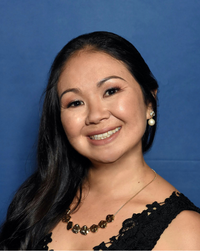 Christine M. Park, PhD, NCC, LMHC - Vice Chair
Dr. Christine Park is a National Certified Counselor, a volunteer mentor for the NBCC Foundation, and a 2017 NBCC Minority Fellowship Program Doctoral Fellow. She is a former Emerging Leader for the Western Association for Counselor Education and Supervision (WACES), editorial fellow for the Association for Counselor Education and Supervision (ACES), and ACES Emerging Leader. She is a licensed mental health counselor and has been an educator for 15 years. Dr. Park received a bachelor's in special education from Gonzaga University, a master's of counseling psychology from the University of Hawaiʻi, and a doctorate in counselor education and supervision from Walden University.
Additionally, she is currently working toward a certificate in Native and Indigenous Health and Healing. Her counseling experience has primarily focused on working with at-risk, disadvantaged, diversely abled, and marginalized children, adolescents, and adults in school and community settings. Her other professional experience includes teaching in an alternative learning setting for disadvantaged and at-risk adolescents and counseling children and adolescents who received special education services. Dr. Park is a graduate-level professor in counselor education and works in her community to assist dislocated and disadvantaged adults with a transition to college or employment. She also serves on a state regional board on mental health, substance use, and addictions to help inform local policies, programs, and practices. Overall, her passion lies in supporting and advocating for others, particularly underserved, disadvantaged, and marginalized populations.
---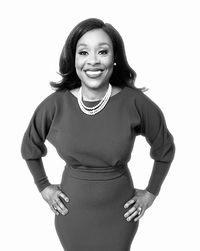 Letitia Browne-James, PhD, LMHC-S, NCC, BC-TMH
Dr. Letitia Browne-James is the founder and owner of Dr. LBJ, Inc., the parent company of Victorious Living Counseling & Consulting, LLC, and other companies she co-owns with her husband, Jonah James, Jr. Dr. Browne-James is a National Certified Counselor, Board Certified-TeleMental Health Provider, Licensed Mental Health Counselor (FL), Qualified Clinical Supervisor (FL), and Florida Behavioral Health Case Manager Supervisor with over 20 years of experience working with adults, children, families, and couples in many clinical settings as a counselor and an administrator. She is an assistant professor and the marriage, couples, and family counseling program coordinator at Adler Graduate School and adjunct faculty at other universities. Dr. Browne-James is an author, sought-after speaker, researcher, and consultant on mental health issues, teaching, clinical and administrative supervision, multiculturalism, social justice, advocacy, ethical practices, human trafficking, the intersections of mental and physical health issues, and many other topics.
Dr. Browne-James earned her PhD in counselor education and supervision with a specialization in counseling and social change from Walden University, her master's in mental health counseling with graduate certificates in marriage and family therapy and play therapy from the University of Central Florida, and her bachelor's in psychology from Bethune Cookman University.
In addition to being an NBCC MFP Advisory Council member, Dr. Browne-James is also a member of the Association for Counselor Education and Supervision's Social Justice and Human Rights Committee, the Florida Counseling Association's Public Policy and Bylaws Committees, a Non-Physician Member of the American Board of Internal Medicine Specialty Board, and a member of Tampa General Hospital's Patient & Family Coalition. She is a past President of the Florida Counseling Association, Florida Association for Multicultural Counseling and Development, and the Omega Zeta Chapter of Chi Sigma Iota Counseling Academic and Professional Honor Society at Walden University. She is also a past Treasurer of the Association for Multicultural Counseling and Development, a former Advisory Board Member of Orange County's Florida Assertive Community Treatment Team, and a former Ethics and Compliance Advisory Board Member at Patients Like Me.
Dr. Browne-James is an active member of several professional organizations and the recipient of many professional and service awards, including the National Board for Certified Counselors Excellence in Clinical Mental Health with Underserved Populations Award, Black Women Handling Business Women in Medicine Award, Bethune-Cookman University 40 Under 40 Outstanding Alumni Award, National Board for Certified Counselors Doctoral Minority Fellow, Chi Sigma Iota-Omega Zeta Chapter Outstanding Doctoral Student Award, Valencia College Bridges to Success Woman of Distinction in Health Award, and Orlando Strong Florida Governor's Medal of Unity Award.
---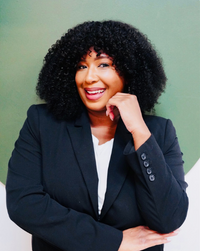 Charmaine Conner, PhD, NCC, LPC
Dr. Charmaine Conner is an assistant professor of counselor education at Roosevelt University in Chicago, Illinois. Dr. Conner is a Licensed Professional Counselor (TX) and National Certified Counselor (NCC) with experience providing mental health services to children, adolescents, and adults in a variety of settings—residential, private practice, and non-profit agencies. She specializes in play therapy, servicing children who are transracially adopted, children who have experienced trauma, and children who have demonstrated academic and behavioral concerns. Her clinical experiences have afforded her the knowledge and skills to provide diverse examples when teaching and supervising students.
She earned her PhD in counseling from the University of North Texas. Her dissertation focused on the experiences of Black transracially adoptive families. She received a Bachelor of Science degree in psychology from Arkansas State University and a Master of Science degree in counseling with a concentration in clinical mental health counseling from the University of Memphis.
Dr. Conner was selected as a 2018–2019 Doctoral Fellow with the National Board for Certified Counselors (NBCC) Minority Fellowship Program (MFP). Her commitment to serving minority populations and infusing social justice practices into the counseling profession has continued through her scholarly publications, presentations at professional conferences, and mentorship with former students and supervisees.
---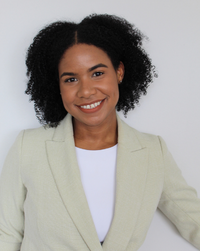 Kirsis A. Dipre, PhD, LPC (IL), NCC
Dr. Kirsis A. Dipre is a bilingual AfroLatinx immigrant from the Dominican Republic. Dr. Dipre is currently a core faculty member in the Counseling@Northwestern program. She was a 2020 NBCC Doctoral Minority Fellow and a 2020 Holmes Scholar by the American Association of Colleges for Teacher Education (AACTE). Dr. Dipre is an advocate for increased visibility of and access to mental health services for racial and ethnic minoritized groups, particularly Latinx populations. Dr. Dipre's work is aimed at improving the mental health outcomes of Latinx individuals and families. She earned a PhD in counselor education and supervision from Syracuse University and a master's degree in clinical mental health counseling from Northwestern University.
---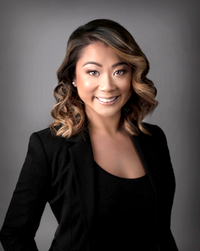 Stacey Diane Arañez Litam, PhD, NCC, LPCC-S, CCMHC
Dr. Stacey Diane Arañez Litam (she, her, siya) is an assistant professor of counselor education at Cleveland State University, a licensed professional clinical counselor and supervisor, as well as a board-certified clinical sexologist with the American Board of Sexology. She is a member of the Forbes Health Advisory Board and a nationally recognized researcher, speaker, educator, clinical counselor, and social justice advocate on topics related to human sexuality, sex trafficking, LGBTQIA2S, and multicultural concerns. Dr. Litam is the CEO and Founder of the Brave Space Institute LLC and SDAL Consultation and Educational Services. She is an immigrant and identifies as a Chinese and Filipina American woman.
Dr. Litam is a prolific scholar and researcher with over 40 peer-reviewed publications. She has been honored with 15 national and 11 statewide/regional awards including the 2022 APEX Award for Publication Excellence, the 2022 American Counseling Association Best Practices in Research Award, the 2021 Kitty Cole Human Rights Award from the Association of Multicultural Counseling and Development, and the 2019 Outstanding Service to Specialized Populations Award from the National Board for Certified Counselors.
Dr. Litam has served as a content expert on platforms including National Public Radio (NPR), podcasts, media and news outlets, as well as in legislative arenas. With a total of 16 research articles archived in the World Health Organization's global literature database on COVID-19, she is one of the foremost leading researchers on the impact of anti-Asian hate on the mental health of diverse AAPI communities; COVID-19 on sexuality and education; as well as the pandemic's impact on stress, burnout, and moral injury among health care workers and mental health professionals.
---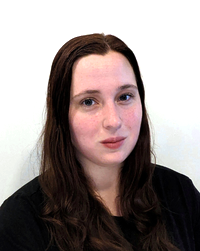 K. Lynn Pierce, PhD, NCC, ACS, LPC, CRC
Dr. Lynn Pierce earned her PhD in counselor education from The Pennsylvania State University. She is a licensed professional counselor in Georgia and a Certified Rehabilitation Counselor. She has work experience in community and private practice settings, in career and disability service settings in higher education, and she has specialized training in trauma, EMDR, and equine-facilitated care. Her research and advocacy work focuses on improving outcomes for the disability community and access to the counseling profession and services.