 MFP Addiction Counseling Advisory Council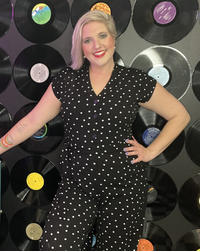 Shannon Kratky, MS, NCC, LPC, LCDC, TTS - Chair
Shannon Kratky is a Licensed Professional Counselor (LPC) and Licensed Chemical Dependency Counselor (LCDC) in Texas. She holds a Master of Science degree in clinical mental health counseling from The University of Texas at San Antonio (UTSA) and a bachelor's degree in psychology and addiction from Texas Tech University. She owns and operates a private practice in San Antonio, Texas (Courageous Story Counseling, PLLC), where she specializes in treating complex/developmental trauma, addiction, neurodiversity, and LGBTQIA+ needs. At UTSA, Ms. Kratky was an NBCC Minority Fellowship Program for Addictions Counselors Fellow, where she committed to providing services for underserved and never-served populations. She also trained in providing neurofeedback and biofeedback and served as the president of the Neurofeedback Society of UTSA.
Ms. Kratky has worked in the field of mental health since 2009, when she started her career as a special education teacher for students experiencing behavioral and mental health concerns. She has worked in multiple settings throughout her career in mental health, including employment with the local Rape Crisis Center, the National Drug and Alcohol Study, behavioral health care services in hospital settings, and in residential and outpatient centers treating substance use and mental health concerns. She is trained in EMDR and utilizes this evidence-based, mind–body therapeutic modality to help clients experiencing anxiety, post-traumatic stress, and other "disturbances" in their lives. Ms. Kratky currently serves on a committee with NAADAC (The Association for Addiction Professionals) to advocate for the needs of her fellow humans who identify as part of the LGBTQIA+ community.
---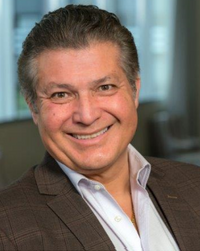 Pierluigi Mancini, PhD, MAC, NCAC II - Vice Chair
With over 30 years of experience in culturally and linguistically appropriate behavioral health treatment and prevention, Dr. Pierluigi Mancini is one of the most sought after national and international consultants and speakers on the subject of mental health and addiction. His areas of expertise are immigrant behavioral health and health disparities. Dr. Mancini founded Georgia's only Latino behavioral health program in 1999 to serve the immigrant population by providing cultural and linguistically appropriate mental health and addiction treatment and prevention services in English, Spanish, and Portuguese. He recently led a project to train clinicians in Latin America who are taking care of the over 4 million displaced Venezuelans arriving in Colombia, Perú, Ecuador, Brazil, Panamá, and other countries.
Dr. Mancini's public service announcement and documentaries have won a combined six Emmy awards. He has been honored with the National Latina/o Psychological Association Star Vega Distinguished Service Award and the Mental Health America "Heroes in the Fight" Award, among others. Dr. Mancini is also the chair of the Georgia Behavioral Health Planning and Advisory Council and has recently been appointed to the Mental Health America National Board of Directors. He serves on the Board of Directors of Wellstar Hospital and the Georgia Council on Substance Abuse.
---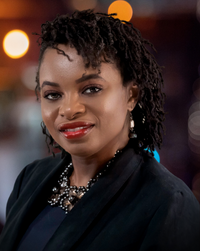 Juanita Barnett, PhD, NCC, LPC
Dr. Juanita Barnett is an assistant professor of counseling at Alabama State University. She is also the faculty advisor for the Counselor Education Student Association and Chi Sigma Iota for the ASU counselor education programs. She received her doctorate in counselor education and supervision from Auburn University; her master's degree in clinical mental health counseling from Alabama State University; and her bachelor's degree in psychology from Florida State University. Dr. Barnett is a Licensed Professional Counselor in the state of Alabama and a National Certified Counselor with NBCC.
Dr. Barnett's research interests include mental health–related issues within the Afro-Caribbean immigrant populations, global mental health, spirituality in counseling, and professional development amongst faculty and counselors-in-training. She has traveled to Haiti and Africa providing global mental health training. Through these trainings, she provided education regarding mental health and the impact of trauma on individuals. She worked with a team to help local natives identify community resources. Dr. Barnett is currently a member of the Haitian Research Task Force, a team developed to help influence policy through research and help eliminate disparities in services for this population.
Dr. Barnett has presented on topics impacting underserved, underrepresented, and marginalized populations at the local, state, regional, and national level. She is passionate about bridging the gap and eliminating the disparities in mental health services for underserved and underrepresented minority populations through research, advocacy, training, leadership, service, and outreach activities. Her hobbies include swimming, traveling, and spending time with her family.
---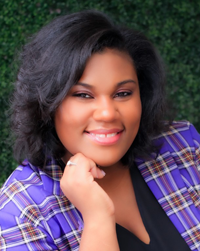 Joy Kelly Phifer, PhD, NCC, LCMHC, ACS, CCTP
Dr. Joy Kelly Phifer holds a PhD in counseling and counselor education from the University of North Carolina at Greensboro (UNCG). Her previous degrees include a Master of Science and Specialist in Education dual degree in couple and family counseling, a Bachelor of Science in business administration, and a Bachelor of Arts in dance studies, all from UNCG. Currently, she serves as a National Certified Counselor (NCC) and a Licensed Clinical Mental Health Counselor (LCMHC) in the state of North Carolina, treating individuals, couples and families in an outpatient, private agency setting.
Clinically, she maintains special training in Emotionally Focused Couples Therapy (EFT) through the Carolina Center for EFT and trauma-specific training as a Certified Clinical Trauma Professional (CCTP) through the International Association of Trauma Professionals. In her clinical practice, she promotes the power of the counseling relationship, in that it has the unique potential to serve as a catalyst for individual insight, progressive change, and overall mental health wellness.
As a counselor educator, Dr. Phifer maintains a special passion for the classroom in providing experiential and transformative experiences for her students, where she enjoys teaching classes in counseling skills, career counseling, sexuality counseling, family violence, and more. Her areas of research interest primarily relate to the prevention, treatment, and recovery experiences of victims and survivors of intimate partner violence (IPV), alongside research implications in couple and family counseling practice—all of which reflect her spiritual calling to the field.
---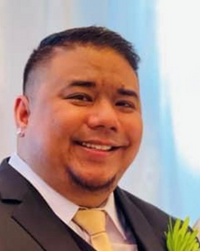 Herbert Sablan, MSW, CSACIII, ICADC, SAP
Herbert Sablan has gained professional experience working in the social service system for over 14 years. He initially worked in Maricopa County, Arizona, and he then transitioned to working in Saipan, Commonwealth of the Northern Marianas Islands (CNMI). Mr. Sablan earned his Bachelor of Social Work from Arizona State University in 2007 and his Master of Social Work degree from Walden University in 2017.
Since 2010, Mr. Sablan has pursued efforts to provide direct services to adults and youth affected by substance use disorders. He previously served as the clinical supervisor for the Treatment and Recovery Clinic at the Commonwealth Healthcare Corporation's Community Guidance Center. In this role, Mr. Sablan was able to help facilitate a pathway of health, wellness, and recovery for individuals and families empowered to take charge of their journey. In addition to direct service delivery, Mr. Sablan was able to successfully manage clinic operations by engaging with grant writing and management, workforce development training, policy development, and vital clinical supervision.
Mr. Sablan has experience in diverse settings within both governmental and non-governmental agencies, including a rich history of working with individuals and families in the community. He seeks to provide services that respect the interdependent relationship between mind, body, culture, and environment. In 2020, Mr. Sablan transitioned to working in the role of a community provider with efforts to strengthen and supplement services within the CNMI villages and community. Mr. Sablan was also a 2016–2017 NAADAC Minority Fellowship Program for Addictions Counselors Fellow.
---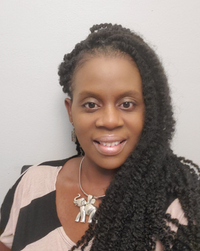 Karla Sapp, EdD, NCC, CCMHC, ACS, CFMHE, CPCS, LMHC, LPC
Dr. Karla L. Sapp has been a practicing counselor for 14 years, specializing in general mental health and addictions counseling, among the adult and criminal offender populations. She is licensed in Georgia and Florida and is a National Certified Counselor, Certified Clinical Mental Health Counselor, Certified Professional Counselor Supervisor, and Approved Clinical Supervisor. Dr. Sapp was previously an adjunct faculty member at South University-Savannah Campus in the Master of Arts in clinical mental health counseling program, as well as the Psychology Department at Georgia Southern University.
She is currently a member of the NAADAC Critical Issues in the Black Community committee. Dr. Sapp is also a member of the Florida Counseling Association and is currently the Legislative/Public Policy Committee Co-Chair. In addition to serving on the NBCC MFP for Addiction Counseling Advisory Council, she is also a member of the Interdisciplinary Training Advisory Committee with the American Psychological Association Interdisciplinary Minority Fellowship Program.
---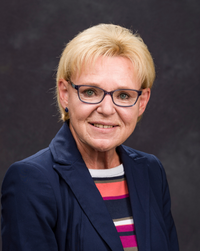 Diane Sevening, EdD, MAC, LAC
Dr. Diane Sevening is an assistant professor at the University of South Dakota School of Health Sciences Addiction Counseling and Prevention Department with over 40 years of teaching experience. Dr. Sevening is a past President of NAADAC, the Association for Addiction Professionals; former member of the South Dakota Board of Addiction and Prevention Professionals (BAPP); Treasurer of the International Coalition for Addiction Studies Education (INCASE); former mentor with the NBCC Minority Fellowship Program; and member of the National Addiction Studies Accreditation Commission (NASAC) board of commissioners.