 Mental Health Facilitator
Articles
Learn more about the Mental Health Facilitator Program through the following peer-reviewed articles: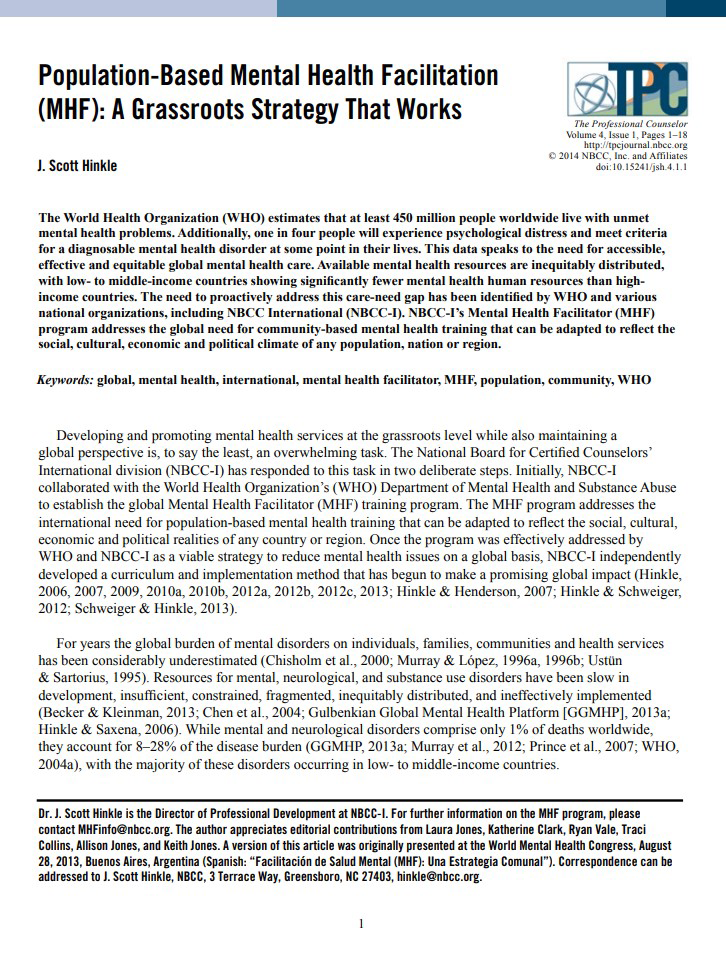 Population-Based Mental Health Facilitation (MHF): A Grassroots Strategy That Works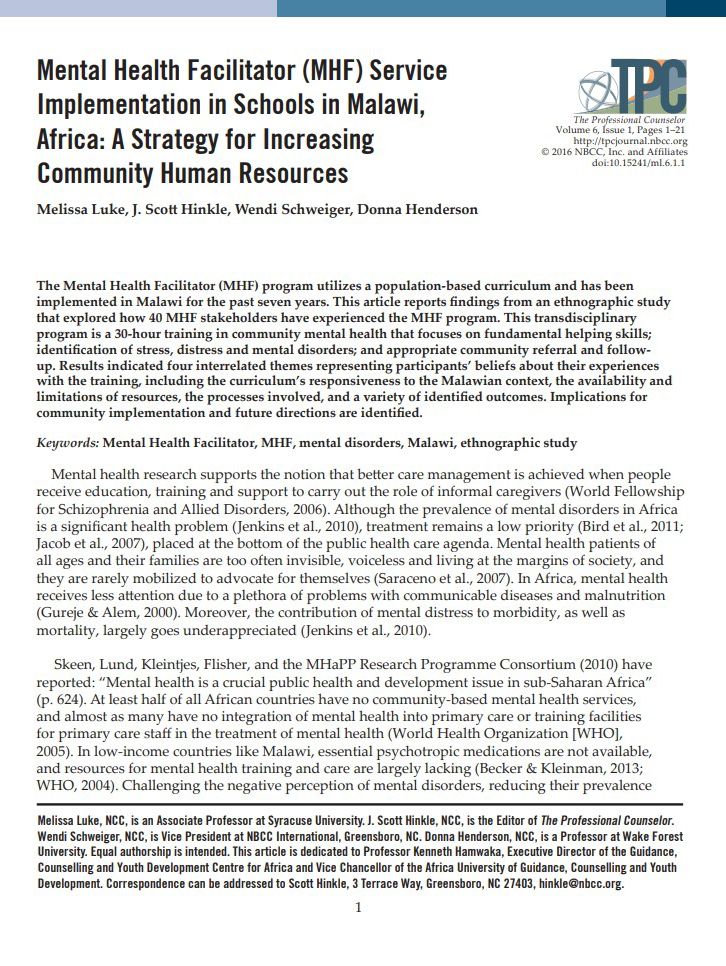 Mental Health Facilitator (MHF) Service Implementation in Schools in Malawi, Africa: A Strategy for Increasing Community Human Resources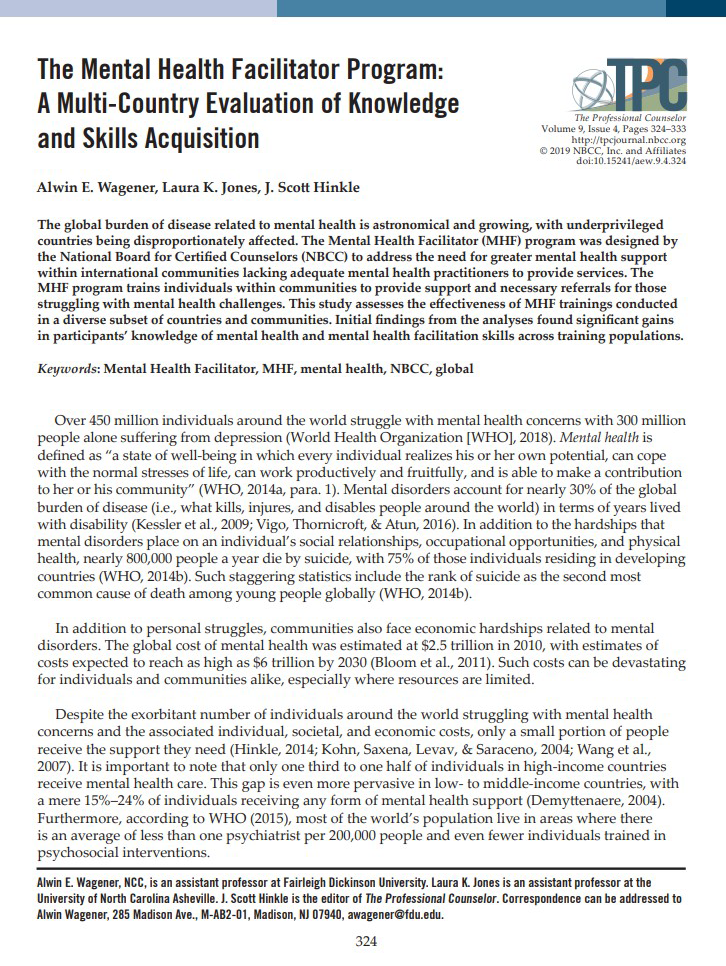 The Mental Health Facilitator Program: A Multi-Country Evaluation of Knowledge and Skills Acquisition
View or Download MHF References PDF
Additional Published MHF Articles
Paredes, D., Schweiger, W., Hinkle, S., Kutcher, S., & Chehil, S. (2008). The Mental Health Facilitator program: An approach to meet global mental health care needs. Temas Selectos en Orientacion Psicologica Vol. III Discapacidad [Select Topics in Psychological Counseling III Disabilities], 73-80.
Roller, K. M., Saint-Jean, F., Barnett, J., Louis, E. F., & John, P. (2020). Culturally-Responsive Mental Health Outreach and Trauma Training in Haiti, 12(1), 7–39.
Shannonhouse, L., Zeligman, M., Scherma, H., Luke, M., Schweiger, W., Mcdonald, C. P., & Wanna, R. (2019). Mental health facilitator service implementation in Mexico: A community mental health strategy. Journal of Counselor Leadership and Advocacy, 6(2), 114-128. doi:10.1080/2326716x.2019.1637303
Van Leeuwen, J. M., Adkins, S., Mirassou-Wolf, T., Schweiger, W. K., & Grundy, R. (2016) An evaluation of the Mental Health Facilitator programme in rural Uganda: Successes and recommendations for future implementation. Journal of Psychology in Africa, 26(3), 288-299.
Zeligman, M., Shannonhouse, L. R., Scherma, H., Luke, M., Schweiger, W., & Wanna, R. S. (2019). Mental Health Facilitator (MHF) implementation in Mexico: Perceptions of facilitators and beneficiaries. International Journal for the Advancement of Counselling,41, 389-406. Retrieved from https://doi.org/10.1007/s10447-018-9357-8
NBCC Foundation has been approved by NBCC as an Approved Continued Education Provider, ACEP No. 805. Programs that do not qualify for NBCC credit are clearly identified. NBCC Foundation is solely responsible for all aspects of the programs.