 Doctoral Fellows
Meet the 23 mental health counseling doctoral students named as 2022 NBCC Foundation MFP Fellows.
Mental Health Counseling Doctoral Fellows
Each MFP mental health counseling doctoral fellow will receive $20,000 to support their counseling education and to recognize their commitment to underserved and underrepresented communities.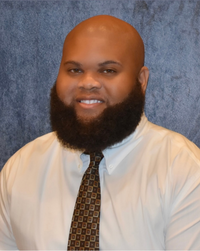 Jamal T. Boudion (he/him) – Westwego, Louisiana
Jamal Boudion is a graduate of The University of Holy Cross and is currently a doctoral student in the counselor education and supervision program also at The University of Holy Cross. Jamal is a Provisional Licensed Professional Counselor and a National Certified Counselor. He currently sees clients at The Thomas E. Chambers Counseling and Training Center, where most of his clients are young African American males. He is currently teaching high school at JCFA Charter High School but will soon be transitioning into a counselor role at the school. He is also the practicum and internship graduate assistant for the counseling department at The University of Holy Cross, and he is researching the lived experiences of the young Black male counselor. This fellowship will help him to advance further in his education, research, and clinical skills; attend conferences; study abroad; and continue his work with underserved communities, especially African American males.
---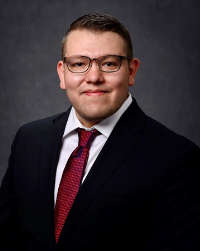 Carlos Jesus Castañeda Jr. (he/him) – Austin, Texas
Carlos Jesus Castañeda Jr. is a graduate of The University of Texas at Austin, Palo Alto University, and is currently a doctoral student in the counselor education and supervision program at Texas Tech University. Carlos is a Licensed Professional Counselor (LPC) in Austin, Texas. He provides individual counseling services to children and adolescents in rural areas via telehealth. He is trained in and utilizes eye movement desensitization and reprocessing (EMDR) to treat individuals with past traumatic experiences related to sexual assault, interpersonal violence, and other trauma. Carlos also has experience in private practice with a specialization in autism and trauma. He is interested in researching mental health and wellness for individuals of color with autism spectrum disorder. He is also interested in researching women with autism being diagnosed at a later age compared to men with autism.
Carlos wishes to assist in training health care practitioners and educators in autism competency for underserved populations. He also wishes to assist in developing new screening tools tailored to individuals of color and females with autism to prevent missed diagnoses. His dissertation will explore women with autism spectrum disorder who were diagnosed in adulthood and their perceptions of the screening process for women with autism. The NBCC MFP will provide Carlos opportunities to become more involved in his research, increase his advocacy efforts for underserved populations, and connect to other professionals so he can increase interdisciplinary efforts to address the barriers impacting minoritized populations with autism.
---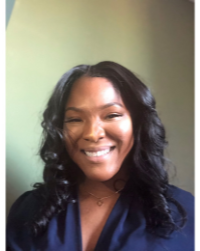 Nkenji K. Clarke (she/her) – Bronx, New York
Nkenji Clarke is a graduate of Spelman College and Pennsylvania State University. She is currently a doctoral student in the counselor education and supervision program also at Pennsylvania State University. Nkenji is currently interested in researching Black girl mental health and well-being across the P–20 education pipeline and antiracist school counseling for underserved student communities and how this impacts their holistic development. She is a certified professional school counselor and National Certified Counselor who has several years of experience working in rural and urban school settings leading and collaborating spaces of equity and belonging. Transitioning out of a 2-year appointment with the Penn State Multicultural Resource Center, she is now a graduate assistant with the Penn State Center for the Study of Higher Education.
Advocating for access and justice, this fellowship will support her future endeavors of being a school counselor educator training multiculturally competent school counselors, supervising their counseling skills and counselor identity development, centering Black girls and women in research and counseling, program development dedicated to underserved scholars, and using her leadership roles to call out bias due to systemic disparities and cultivate spaces of belonging. The award funds will support her education while she also focuses on her dissertation study efforts, which will be on Black girl adolescents and how Sista Circles impact their sense of belonging, mental health, and overall well-being. This fellowship will also help her efforts to continue her membership with professional organizations and receive further training to competently provide services to underserved communities and strengthen scholarship.
---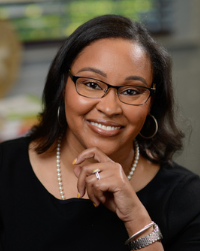 Kashon Corley (she/her) – Baton Rouge, Louisiana
Kashon Corley is a graduate of Louisiana State University, Southern University and A&M College, and is currently a doctoral student in the counselor education and supervision program at the University of the Cumberlands in Williamsburg, Kentucky. Kashon is currently interested in researching the efficacy of eye movement desensitization and reprocessing (EMDR) among women of color to treat trauma and stress-related disorders and adverse childhood experiences conducted in-person and telehealth. Kashon is a private practitioner and owner of Ubiquitous Counseling Services, a hybrid private practice where she combines an integrative counseling approach consisting of trauma-informed interventions and Rogerian and Christian principles.
Kashon's passion for the art and science of counseling has provided opportunities to provide counseling services in several areas—military, veterans, substance use inpatient/outpatient treatment, guidance counseling, case management, parent–child workshops for youth offenders, and community-based counseling. Kashon recently founded a non-profit organization, Giving Our Daughter's Strength, with a zeal to help teenage mothers gain affordable access to trauma-informed therapy. This fellowship will allow Kashon to continue toward her professional goals to bring resources to underrepresented populations within her community, foster mental health wellness, and address counseling scarcity in rural areas through telehealth mental health services. Kashon is committed to bringing awareness to culture, diversity, and inclusive issues that impact the counseling profession through advocacy and supervision for future counselors-in-training.
---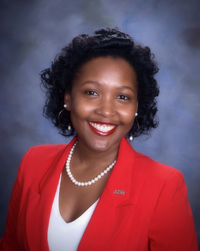 Ashley Janée Davis (she/her) – Monroe, New York
Ashley Davis is a graduate of St. John's University, the University of New Haven, and the John Jay College of Criminal Justice (CUNY). She is currently a doctoral student in the counselor education program at Pace University. Ashley is interested in exploring the impacts of Black women's experiences with misogynoir in medical, educational, and occupational fields. She is also interested in advocating for multicultural competence and social and criminal justice issues within mental health counseling with a special emphasis on the Black community. Ashley is a Licensed Mental Health Counselor (LMHC-NY), Licensed Professional Counselor (LPC-NJ), National Certified Counselor (NCC), Credentialed Alcohol and Substance Abuse Counselor-in-Training (CASAC-T), adjunct faculty member and doctoral candidate at Pace University.
Ashley currently works as a full-time community mental health clinician servicing underserved individuals, including Black and Hispanic children, adolescents, and adults. She also serves as a part-time clinician working in private practice with the perinatal population. This fellowship will afford her an opportunity to participate in conferences, network with other like-minded mental health clinicians, and gain valuable resources by learning from mentors who can support and encourage her professional endeavors. The fellowship will also allow Ashley to maintain matriculation in her doctoral program, complete dissertation research, and begin future research and advocacy efforts to serve underserved populations. She is currently a member of the New York Mental Health Counselors Association (NYMHCA), American Counseling Association (ACA), and National Association of Black Counselors (NABC). Ashley is also a proud member of Delta Sigma Theta Sorority, Incorporated.
---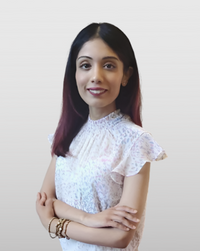 Sravya Gummaluri (she/her) – Flemington, New Jersey
Sravya Gummaluri is a graduate of Rider University and is currently a doctoral student in the counselor education and supervision program at The George Washington University. Sravya is passionate about the promotion and implementation of social justice, anti-oppression, and anti-racism in all the spaces she enters as an individual, clinician, supervisor, counselor educator, researcher, and counselor leader. Her research centers on anti-oppressive counselor education and supervision, and client care and exploration of the impact of power, privilege, and oppression on communities served. Sravya is especially interested in conducting and utilizing research to help in the course to decolonize counseling, with a goal to reduce barriers in local communities and higher education settings for clients and students from marginalized racial and ethnic minority backgrounds. Additionally, she has been committed to researching and presenting on immigration issues and adjustment experiences, culturally sensitive mental health care for migrant and BIPOC populations, and racial trauma.
Through her Chi Sigma Iota student leadership roles, she has organized multiple donation drives and fundraisers for underrepresented communities, and support groups for BIPOC students for discussion of their lived experiences. Additionally, she is actively exploring and integrating Critical Race Theory as a framework in understanding the lived experiences of migrant and BIPOC populations through application of core tenets such as intersectionality and permanence of racism, and counter storytelling to highlight disparities in marginalized populations in accessing mental health care, health care, and basic needs such as those outlined in Maslow's hierarchy of needs, and to uplift the voices of marginalized communities amidst the dominant discourse.
Other advocacy interests include working with and supporting survivors of sexual and domestic violence both on and outside of college campuses. Sravya is grateful to the NBCC Foundation for empowering students like herself to put her dreams to help empower BIPOC and migrants into effect. As an MFP Fellow, Sravya will have access to professional organizations, training resources, and support to help advocate against racism and xenophobia on the individual, community, and systemic levels for BIPOC and migrant populations. With her fellowship plan of action, she is looking forward to working with her mentor to engage in action research, and organize webinars, lectures, and presentations at local and/or national conferences, and contributing to literature in counseling journals such as the International Journal for the Advancement of Counseling. Sravya is excited to network with counselors and counselor educators passionate about uplifting the voices of others in our society at events such as the Bridging the Gap Symposium. She aims to give back to the fellowship program as a mentor for future MFP Fellows.
---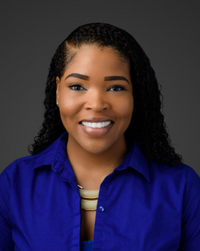 Jodi-Ann N. Jarrett (she/her) – Aubrey, Texas
Jodi Jarrett is a graduate of the University of Texas at Arlington and is currently a doctoral student in the counselor education and supervision program at the University of North Texas, where she also received her master's degree in clinical mental health counseling. In acknowledgment of sociopolitical and historical barriers to access, Jodi seeks to use her research agenda to decolonize mental health, destigmatize help-seeking practices, and empower marginalized communities. She is interested in researching the implementation of multicultural and social justice counseling competencies across counseling, supervision, teaching, leadership, and research.
Jodi is a Licensed Professional Counselor Associate (LPCA) in Texas and a National Certified Counselor (NCC). She has clinical experience providing low-cost and pro bono counseling services across the lifespan to individuals and families from diverse and underserved communities. As a Marine Corps veteran and former nonprofit director, Jodi has centered her professional identity on service. She has served on the board of directors for her local CSI and CSJ chapters, as well as several veterans, behavioral health, and homelessness coalitions in her community. Through these community-based services, Jodi assists students and clients with accessing legal resources, continuing education, employment opportunities, veteran's benefits, and housing assistance with an understanding of the complex intersectionality of cultural identities and concerns.
This fellowship will equip Jodi by providing monetary support for the completion of her PhD; supporting her professional development through mentorship, education, and leadership; and by introducing her to others with whom she can build a stronger village.
---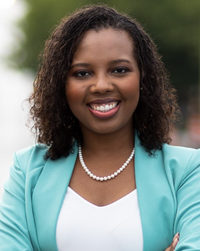 Chulyndria Laye (she/her) – Rogers, Arkansas
Chulyndria Laye is a graduate of the University of Arkansas and Capella University. She is currently pursuing her doctoral degree in counselor education and supervision also from the University of Arkansas. Chulyndria is interested in bridging the mental health gap in the Black community, primarily regarding the Strong Black Woman (SBW) schema and how it affects the mental health of Black women. The SBW schema is defined as the ideal way in which Black women should act, and it is identified by the characteristics of emotional restraint, independence, and caretaking. Through her research, she hopes to shed light on how these characteristics generate emotional strain in Black women and can lead to mental health issues if not addressed properly.
Currently, Chulyndria is a Licensed Professional Counselor at a community agency in Northwest Arkansas where she provides counseling to children, adolescents, and adults in both school-based and clinical settings. Chulyndria is trained in play therapy as well as rehabilitation counseling. She has experience establishing a private practice called Purple W.I.N.G.S. Counseling Services, which stands for Working to Inspire and Nurture a Greater Self. Through her private practice, she has been able to provide much needed counseling using telemental health to underserved clients in her hometown of Dumas, Arkansas. This community struggles with mental health resources, and the citizens do not have access to the services they need. She continues to do community engagements there to bring awareness of mental health.
This fellowship will help Chulyndria increase the clinical skills necessary to serve and advocate for underserved populations as well as aid in providing mentoring opportunities and mental health resources to the Black community in Northwest Arkansas. The mentoring will be provided to young Black girls to assist in changing the trajectory of the SBW mindset before it becomes too deeply embedded into who they are. Chulyndria plans to break generational curses and ideas associated with being a strong Black woman, and restructure the negative hold it has on Black girls and women.
---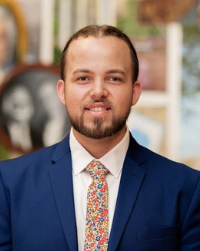 Harley D. Locklear (he/him) – Hillsborough, North Carolina
Harley Locklear is a graduate of the University of North Carolina at Chapel Hill and the University of North Carolina at Pembroke. He is currently pursuing his doctoral degree in counselor education and supervision at North Carolina State University. Harley's research interests center on the utilization of culturally relevant practices to serve Native American communities, specifically Two-Spirit and Indigiqueer folk. He hopes to be able to explore the efficacy of these practices and to be able to empower counselors to utilize them to expand access to queer-affirming care for BIPOC individuals/students.
Harley currently serves as a professional school counselor in Raleigh, North Carolina, where a majority of his students come from communities that are traditionally underserved. The NBCC Minority Fellowship Program will aid Harley in becoming more immersed in research and provide him the means to provide training to school counselors in North Carolina. It will also aid in his professional development, allowing him to become more involved in professional organizations and to attend counseling conferences and trainings.
---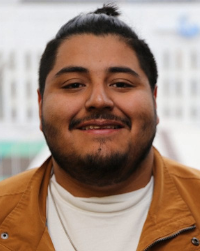 Jorge Rosales Lopez (he/him) – Chino, California
Jorge Lopez is a graduate of the University of California, Riverside, Georgia State University, and is currently a doctoral student in the counselor education and supervision program at Idaho State University. Growing up in a predominately Latinx community, Jorge witnessed first-hand the need for counseling services to be readily accessible to marginalized groups. As a fluent Spanish speaker, he has rendered bilingual counseling to historically underserved individuals living with disabilities through state vocational rehabilitation programs. His professional interests seek to continue expanding availability of culturally-sensitive resources and services to marginalized populations. His current research interests are focused on learning how individual meaning of disability impacts the counseling relationships between Latinx counselors and Latinx individuals living with disabilities. This fellowship will help Jorge to become more involved in his research area through direct service, community involvement, advocacy for underserved populations, education, and training, and even outreach activities. This fellowship will also help Jorge connect with a network of fellows/colleagues motivated for social change and advocacy.
---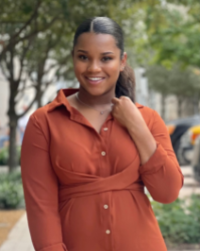 Hailey Brierre Morris-Smith (she/her) – Dallas, Texas
Hailey Morris-Smith is a graduate of Clemson University and the University of North Texas, where she is also pursuing her doctorate degree in counselor education and supervision. Hailey is a National Certified Counselor (NCC) and a Licensed Professional Counselor-Associate in Dallas, Texas. Her research agenda focuses on professional identity development and mentorship for Black master's students in counselor education programs.
Currently, Hailey serves as the clinic coordinator for the UNTWELL Clinic at the University of North Texas, where she coordinates client care and supervises master's-level practicum and internship students. Additionally, she works for a Black-owned private practice in the Dallas/Fort Worth area, where she provides counseling services to predominately Black emerging adults and couples. This fellowship will help support her education while she continues to provide quality and affordable counseling services to clients and support her professional identity development as an LPC-Associate. In the future, Hailey hopes to become an LPC-Supervisor, where she will support and mentor LPC-Associates in their pursuits to obtain careers as professional counselors.
---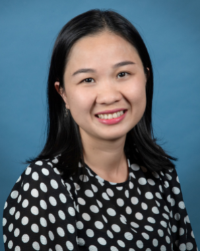 Lien Thi Nguyen (she/her) – Kingsville, Texas
Lien Nguyen is a graduate of Vietnam National University and Texas A&M University - Corpus Christi, where she is also pursuing her doctoral degree in counselor education and supervision. Born and raised in Vietnam, she moved to Texas 10 years ago. She currently lives in Kingsville, Texas, with her amazing husband and beautiful 3-year-old daughter. Lien fills many roles as a counselor, counselor supervisor, researcher, advocator, and leader across different clinical and academic settings, including the low SES community counseling clinic and pre-K school, the substance use treatment facility, the private counseling practice, the honor society organization (Theta Alpha Mu Chapter of CSI), and the department of counseling and educational psychology.
As an educator, she also served immigrant middle school students who struggled with English language barriers, those with special abilities, and Vietnamese American students who love to learn about their Vietnamese culture and heritage. Her research interest is multicultural and social justice. She is interested in working with marginalized populations, including but not limited to Vietnamese Americans, immigrant populations, children and adolescents, people with English language barriers, and those living in rural areas, regardless of their culture, languages, and ability.
Lien has been conducting two research projects exploring the lived experience of Vietnamese immigrants during the COVID-19 and anti-Asian hate crime pandemics, and the lived experience of ESL counselor education doctoral students in conducting research. She believes filling the gap in literature about these underserved populations is an effective way to bring their voice to the public and help lawmakers and professionals in the field better understand about these populations and their mental health needs. Being able to help people in the community and advocate for underrepresented populations is her career goal because it truly makes her happy every day. She is very proud to be a doctoral fellow of the NBCC Minority Fellowship Program. This fellowship will provide her a great opportunity to further engage in social justice and advocacy and work for the underserved populations through the fellowship program's training opportunities, outreach, and networking. It will also afford her the ability to focus on research while maintaining professional and organizational commitments. She is really looking forward to learning from and networking with other national professional fellows to advocate for marginalized populations.
---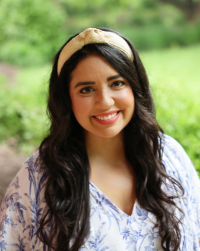 Mónica María Phelps-Pineda (she/her) – Columbia, Missouri
Mónica Phelps-Pineda is a graduate of Berry College in Rome, Georgia, and the University of North Georgia. She is currently a doctoral student in the counselor education and supervision program at the University of Missouri–St. Louis. Mónica is a National Certified Counselor and a Provisionally Licensed Professional Counselor (PLPC) invested in empowering individuals of minoritized racial and ethnic identities through counseling, research, education, and supervision.
Her research scholarship and academic foci is informed by a strong social justice orientation centered on increasing underserved racial/ethnic minority populations' accessibility to quality counseling services and multiculturally responsive best practices in counseling and clinical supervision. The NBCC MFP will provide Mónica access to invaluable networking relationships, training opportunities, and professional development resources—fostering continued growth in her role as a future counselor educator and supervisor committed to addressing equity, accessibility, and multicultural competence in the counseling field.
---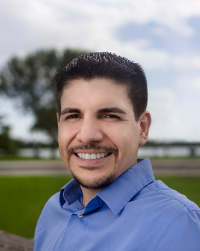 Javier E. Ponce (he/him) – Tamarac, Florida
Javier Ponce is a graduate of Florida Atlantic University and Barry University. He is currently a doctoral student pursuing his degree in counselor education and supervision also from Florida Atlantic University. Javier is dually licensed as a mental health counselor and marriage and family therapist in Florida. He is also a National Certified Counselor. Javier currently sees clients from diverse ethnic and sexual minorities, particularly Latin males, through various online platforms. He uses cognitive behavior therapy (CBT) and acceptance and commitment therapy (ACT) to assist his clients who experience depression, anxiety, and traumatic events to live a more fulfilling life despite adverse circumstances.
One of Javier's research interests is to test the effectiveness of evidence-based theoretical orientations, such as CBT and ACT, in the Latin population. In addition, he is interested in researching the impact of positive and negative religious coping on recent Latin immigrants' symptoms of depression and anxiety. The NBCC MFP will help him expand his knowledge of multicultural interventions for ethnic and sexual minorities and make a meaningful impact on underserved communities.
---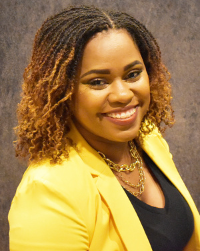 Zonovia K. T. Proctor (she/her) – DeLand, Florida
Zonovia Proctor is a third-year doctoral student in the counselor education program at the University of Central Florida. She completed her master's degree in marriage, couples and family therapy, with a certificate in clinical mental health at Stetson University. Prior to this, Zonovia obtained a master's degree in transformative leadership from Bethune-Cookman University. She is a Registered Mental Health Intern, Nationally Certified Counselor, and owner of Road to Thrive Counseling Services.
Zonovia's research interests include providing mental health services for BIPOC and low socioeconomic families, the internationalization of counseling in underserved countries, the effect of CACREP-accreditation and its potential barriers for universities, and understanding intersecting identities in client advocacy. This fellowship will help Zonovia become more involved in the internationalization of counseling and in her advocacy efforts for more culturally inclusive counseling services. This fellowship will also help her to get more involved with counseling policy and receive further training to create curricula and programs for underserved communities.
---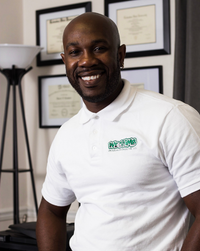 Avery Rosser (he/him) – Snellville, Georgia
Avery Rosser is a graduate of Columbus State University and is currently pursuing his doctoral degree in counselor education and supervision from the University of Georgia. Avery is currently interested in researching the utilization of music to provide healing and liberation for African Americans impacted by racial trauma. Additionally, Avery is interested in researching moral injury in Black police officers who encounter racially traumatizing incidents with the African American community.
Currently, Avery serves as the CEO and Clinical Director for We Climb Counseling & Consulting LLC, Suicide Prevention Telehealth Therapist for the Department of Veterans Affairs, and President of The Counseling Brothers of Atlanta, Inc. This fellowship will help Avery become more involved in his research area through direct service, community involvement, advocacy for underserved populations, education and training, and even outreach activities. This fellowship will also help him to get involved with professional organizations and receive further training to competently provide services to underserved and underrepresented populations.
---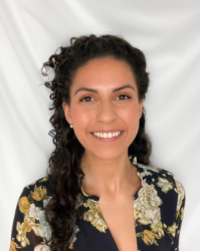 Afroze N. Shaikh (she/her) – Atlanta, Georgia
Afroze Shaikh is a graduate of the University of Massachusetts - Amherst and Boston University's School of Medicine and is currently a doctoral student in the counselor education and practice program at Georgia State University. Afroze's scholarly interests include suicide prevention, substance use, and crisis intervention within underserved communities. Specifically, she is conducting community-based suicide intervention research among older adults who are racially-diverse, isolated, and receiving home-based services by equipping lay providers with evidence-based skills to make meaningful connections and provide age-specific suicide interventions.
Additionally, she aims to explore the efficacy and cultural sensitivity of suicide intervention trainings across hospital settings with racially and ethnically diverse patient populations experiencing opioid use disorder and chronic pain. This fellowship will serve as an extension of her passion by allowing her to further engage in research projects through advancing her knowledge and skills on multiculturally competent research practices, cultural disparities and bias in addiction treatment, and best practices in suicide intervention and prevention within underserved and never-served communities.
---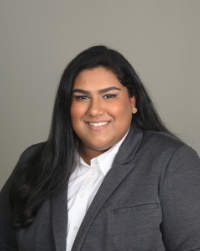 Sunanda (Suni) M. Sharma (she/her) – Bloomfield, New Jersey
Suni Sharma is a graduate of Boston University and Monmouth University. She is currently a doctoral student in the counselor education and supervision program at Montclair State University in Montclair, New Jersey. Suni's current research interests include South Asian women who are survivors of intimate partner violence (IPV), social justice advocacy, and transracial adoption. She has worked with a South Asian women's IPV shelter when she was an NBCC master's MFP fellow in 2018, and she has built and maintained a special relationship with the organization. She hopes to advance her work with this population by receiving training in Sexual Assault Response Training (SART) in order to provide counseling services to survivors.
Suni has also created a social justice advocacy group where she works with students on developing social justice action plans. The NBCC MFP fellowship will provide Suni the opportunity to continue her professional development into a culturally responsive and social justice–oriented clinician, future supervisor, and future counselor educator through various conferences and trainings to apply to the underserved populations she wishes to serve.
---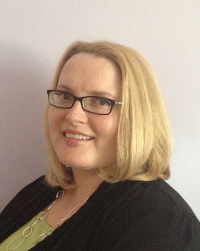 Helen Starkweather (she/her) – Cheverly, Maryland
Helen Starkweather is a graduate of the State University of New York (SUNY) at Geneseo, American University, and Marymount University. She is currently a doctoral student in the counselor education and supervision program at The George Washington University. Helen is a National Certified Counselor (NCC), a Licensed Graduate Professional Counselor (LGPC) in Maryland, and a 2021–2022 recipient of the Waldo and Jean Kelsch Cordano Fellowship of the Alumni Association of Gallaudet University, the nation's only liberal arts university for Deaf and hard of hearing students. Her research agenda prioritizes Deafness, hearing loss, and disability as cultural, social, and linguistic experiences. She explores factors related to mental health and wellness for these communities, specifically identity development, acculturation, social identity intersections, lack of access to services, trauma related to language and socially poor environments, and other psychosocial and emotional impacts.
Helen's past work in organization development and systems thinking informs her interest in further researching the role that social support and connection play in increased mental health and well-being, as well as the development and implementation of culturally and linguistically affirmative group counseling approaches. She is also focused on the systemic and structural barriers that have impacted the education and professional and leadership development of Deaf, hard of hearing, and disabled counseling students and educators. She would like to advance counseling competency in working with these populations through curriculum, training, and supervision. The NBCC fellowship will further support her research, training, leadership, advocacy, and community-building efforts for and with these underserved populations.
---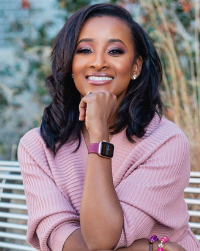 Jennifer H. Stover (she/her) – Houston, Texas
Jennifer Stover is a Licensed Professional Counselor, Certified Clinical Trauma Professional, and a Certified School Counselor. She received two master's degrees, the first in professional teaching with a concentration in mathematics from Texas Woman's University, and the second in professional and school counseling from Prairie View A&M University. Jennifer is currently in her second year as a doctoral student, pursuing a PhD in counselor education from Sam Houston State University.
She has served in public education for more than 16 years as a teacher and professional counselor, most recently serving as a district mental health and crisis facilitator for a local school district. With this experience, she specializes in working with adolescents and young adults, with an emphasis on trauma, behavior, and multicultural issues. As of 2021, Jennifer is a published author of a 32-page children's book, focusing on positive and inclusive practices for children in the educational setting.
For the past 3 years, Jennifer has experienced working in the clinical setting, first as an intake specialist in a behavioral hospital and as a private practice clinician. She is a dedicated member of Texas Counseling Association and serves as the chapter president of Spring Creek Counseling Association. Through this organization, she has shown commitment to counselor advocacy by participating in legislative updates and advocacy days, making every effort to support, uplift, and empower the voices of the counseling profession. Jennifer's passion and purpose can be summed up in three simple words—service, education, and empowerment. She is dedicated to serving her community, sharing knowledge and tools to empower and create success for others.
---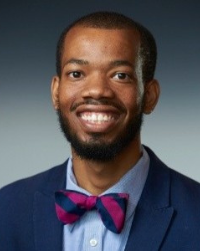 Alonzo D. Turner (he/him) – Raleigh, North Carolina
Alonzo Turner is a graduate of Winston-Salem State University and the University of North Carolina at Greensboro. He is currently pursuing a PhD in counseling and counselor education at Syracuse University. Alonzo is a National Certified Counselor (NCC), a Licensed Clinical Mental Health Counselor, and a Qualified Supervisor in North Carolina with several years of providing counseling services for clients of multicultural backgrounds. His research agenda focuses on intersectional feminism, Womanist theology, and multiculturalism and examining how the experiences of Black millennials in Black church culture impact their religiosity and spirituality. He is committed to addressing cultural attitudes that perpetuate stigmas regarding mental health services in the Black community. His aim is to use his research to bridge the gap between counselor educators and the Black community. Through his research, he aims to enhance current pedagogic, clinical, and supervisory practices and literature regarding spirituality and religiosity for clients of historically marginalized backgrounds.
Alonzo is a graduate assistant and academic consultant in the Office of Multicultural Affairs, where he oversees the academic, social, and personal wellness of over 30 multicultural students. He currently serves as the president of the Syracuse University chapter of Counselors for Social Justice, a division of the American Counseling Association devoted to promoting social justice in our society. This fellowship will allow him to receive support to further his professional and personal development through advocacy work, organizing training workshops, and presenting at professional conferences. Additionally, the fellowship will grant him access to additional trainings and a network of counselor educators that will enhance his service, professional activities, clinical skills, leadership, and advocacy for historically marginalized populations.
---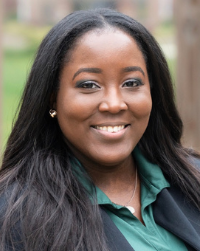 Krystal K. Turner (she/her) – Denton, Texas
Krystal Turner is a graduate of The University of North Carolina at Charlotte and is currently a doctoral student in the counselor education and supervision and play therapy programs at the University of North Texas. Krystal's passions currently lie with ensuring adequate resources and therapeutic interventions for underprivileged populations, particularly African American youth in low SES communities. Krystal has dedicated her research interests to working closely with African American populations to learn and address any barriers to mental health access. In an effort to collaborate with community members, she hopes to find ways to incorporate Black voices in therapeutic interventions to best fit their unique needs. Furthermore, Krystal is passionate about working toward adapting and transforming play therapy modalities to be more accessible and culturally inclusive to represent children of all backgrounds.
Krystal currently serves as the school outreach coordinator at the Center for Play Therapy at the University of North Texas. There she coordinates graduate student play therapists to serve children in local Title I schools. In this role, she strives to provide play therapy services to as many children as possible while also learning how to best support and advocate for children in need. This fellowship will assist Krystal in making play therapy more accessible to local families of differing backgrounds by including more culturally inclusive play materials in her play spaces, acquiring the appropriate research materials to understand best practices when working with her populations of choice, and networking with culturally diverse play therapists across the globe. Finally, this fellowship will allow Krystal to complete the necessary trainings, workshops, and continuing education needed to help her grow in her craft to be a productive and successful member of the play therapy and counseling profession. She is certain that cultivating her passion will allow her to provide services to as many underrepresented groups as possible, thus staying true to the NBCC Foundation mission of effecting positive change.
---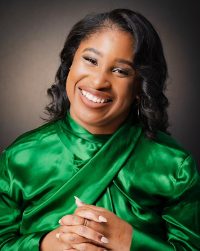 Rebecca C. Werts (she/her) – Carrollton, Texas
Rebecca Werts is a graduate of and a current doctoral student at the University of North Texas pursuing her degree in counselor education and supervision. Rebecca is currently interested in exploring the impact of various forms of trauma with Black women, with a specific focus on chronic health conditions. While doing so, she endeavors to identify and address factors contributing to mental health disparities, determine holistic health outcomes with an interdisciplinary/integrated approach, and provide implications for the counseling profession. Rebecca centers her work around mental health wellness for BIPOC women and specializes her education, advocacy, and empowerment for this population through her public speaking, writing, professional and personal services, teaching, and counseling experiences.
Rebecca is also currently a graduate assistant in the department of counseling and higher education at the University of North Texas. She provides counseling services through the department's clinic to women and female adolescents experiencing grief/loss and relational, racial, physical, and emotional trauma. She has experience in domestic violence work in the nonprofit sector and plans to further her training in the areas of trauma as an NBCC MFP Fellow. Rebecca also endeavors to collaborate with other health professionals, partner advocacy efforts with community leaders and members by amplifying their voices and needs, and continue to diversify her experiences in her professional development. These collaborative initiatives will inform the development of mental health training tools, resources, and programs servicing the Dallas/Ft. Worth area. Ultimately, this fellowship will further her contributions to the improvement of mental health literacy and access in underserved populations.